1st May 1536 – May Day Joust
Posted By Claire on May 1, 2012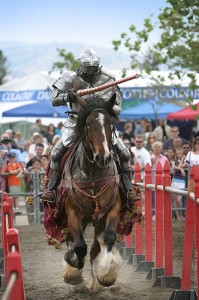 What should have been a fun day, a celebration, turned into a nightmare for Henry Norris, Henry VIII's Groom of the Stool and good friend. The day started well, with Norris leading the defenders and George Boleyn the challengers, but then Norris's horse refused to run. Fortunately, this did not ruin the joust because the King, who could not joust due to his recent accident, kindly offered Norris his horse. What chivalry!
Anne Boleyn sat with her husband, the King, watching the joust, enjoying this chivalric display. She may have been concerned about an argument she'd had with the King but things seemed fine until the end of the joust…
Read more over at The Fall of Anne Boleyn website – click here
News
The paperback of The Fall of Anne Boleyn: A Countdown is now available in the US and should soon roll out to the UK site too – yay! Click here for more details.