15 January – A king makes himself head of the Church and a queen is crowned
Posted By Claire on January 15, 2019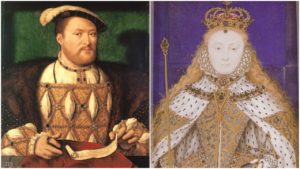 15th January has two very important "on this day in Tudor history" events.
On 15th January 1535, King Henry VIII proclaimed that he was now Supreme Head of the Church of England. This followed the passing of the Act of Supremacy in November 1534. Click here to read more about this.
Twenty-four years later, on 15th January 1559, Henry's second daughter, Elizabeth, was crowned Queen Elizabeth I at Westminster Abbey.
Here is my "on this day in Tudor history" video about Elizabeth I's coronation: