Winner of The Falcon Chronicles Book Giveaway
Posted By Claire on June 2, 2011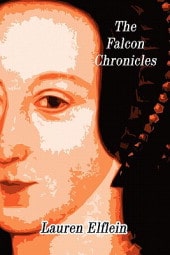 Tim, my techie other half (AKA Sir Tim), used his computer to randomly select one of the comments posted on "The Falcon Chronicles – Guest Article and Book Giveaway" and the winner is Emma Coombes.
Congratulations, Emma, I will be sending you your signed copy of The Falcon Chronicles by Lauren Elflein and hope that you enjoy it.
Thanks to all those who commented (126 comments!) and for those who are disappointed do remember that Lauren's book has been published and can be purchased now –click here for my review and details.