Posted By Claire on June 14, 2012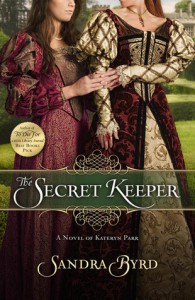 Just to let you know that I've added some reviews of Tudor themed books I've read recently over at our sister site, Tudor Book Reviews. If you want to know my thoughts on:
The Secret Keeper: A Novel of Kateryn Parr by Sandra Byrd
Betrayal by Michele Kallio
Winter King: The Dawn of Tudor England by Thomas Penn
then do head over there and check them out.
Thanks also to Niki Incorvia for her review of Her Majesty's Spymaster: Elizabeth I, Sir Francis Walsingham, and the Birth of Modern Espionage by Stephen Budiansky.
You can check out our Anne Boleyn Files bookshops, which I have filled with lots of Tudor books and goodies, by using the following links: