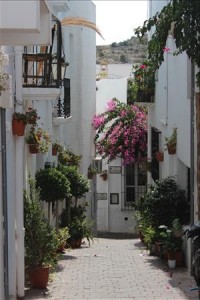 On Saturday, Tim and I took the children to Mojacar, a town in the Almeria province of Andalucia, Spain, not far from where we live. Mojacar is divided into two parts: Mojacar Playa (beach) and Mojacar Pueblo (town), and it was Mojacar Pueblo we were interested in.
Why is Claire sharing this with us? You may be asking. Well, because this pretty mountain town has a link with Catherine of Aragon's parents, the Catholic Reyes – Isabella I of Castile and Ferdinand II of Aragon, or Isabel y Fernando as they are called here in Spain.
According to the tourist office leaflet I picked up, Mojacar dates back to around 2000 BC and has been settled by traders like the Phoenicians, Carthaginians, Greeks and Romans. In the early VIII, when the Moors established themselves in Spain, Almeria province became controlled by the Caliphate of Damascus and Mojacar became fortified. After many bloody battles between the Moors and Christians, including a massacre of many of the population in 1435, the leaders of the region agreed to submit to Isabella and Ferdinand. On 10th June 1488, there was a meeting at Mojacar's Moorish fountain (fuente), and a pact of free association between the Moors, Jews and Christians was agreed to. This pact is remembered every year at the town's Moors and Christians fiesta. The fiesta consists of re-enactments of the Christian troops entering Mojacar, parades of the Moors and Christians in full costume, and, of course, lots of merriment.
Although the fortifications, such as the old castle, are no longer standing, visitors can see the Puerta de la Ciudad (the old city door/gate). the Church of Santa Maria (1560) and the fuente (fountain) where the pact was made, as well as strolling round the cobbled streets of traditional white-washed houses. Plus, there are wonderful views from the two viewpoints: the Mirador de la Plaza Nueva and the Mirador del Castillo.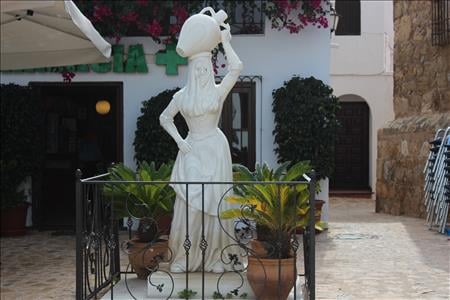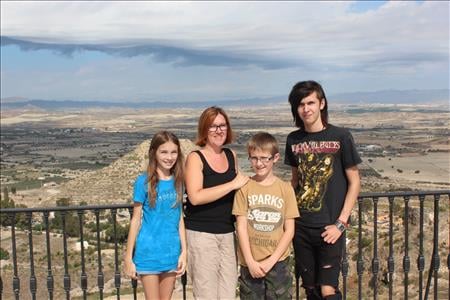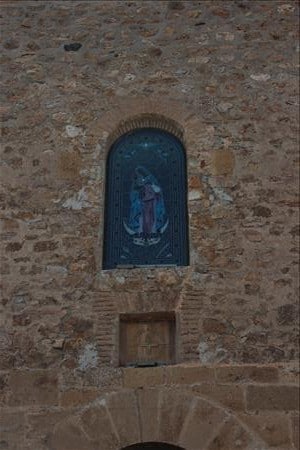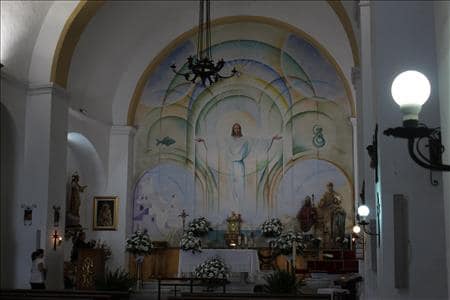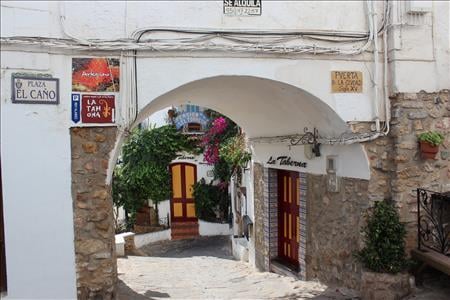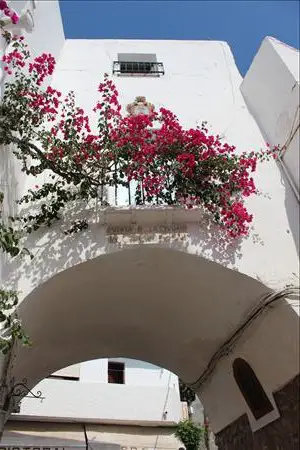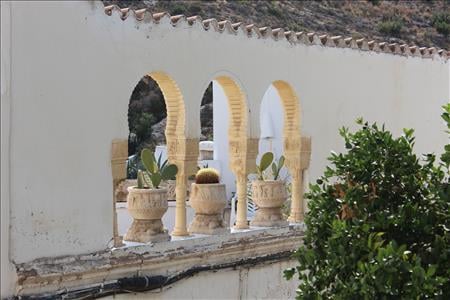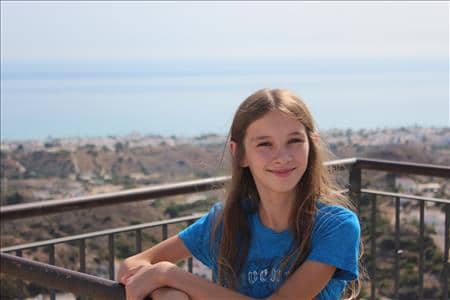 We didn't manage to get a photo of the fuente, the Moorish fountain where the pact was agreed, but you can see a photo at www.mojacar.es, 7th photo down.
You may also be interested in my posts and photos of:
La Capilla Real (The Royal Chapel), Granada – Resting place of Isabella and Ferdinand.
The Alhambra, Granada – The Moorish Palace conquered by Ferdinand and Isabella, and lived in by Catherine of Aragon before she left for England.
The Carthusian Monastery of Granada – With its paintings of the Carthusian monks martyred in Henry VIII's reign.