Posted By Claire on October 12, 2010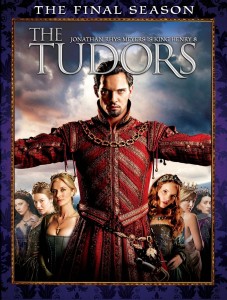 You lucky lucky people in the USA! Not only have you had Season 4 aired on TV, from today you can also buy it on DVD. This is also good news for those of you in other countries who have multi-region DVD players.
For those of you in the UK who haven't heard the latest news from the BBC, the BBC have confirmed that it is expecting to air Season 4 in "early 2011". Very disappointing for British fans!
You can order The Tudors: The Final Season at Amazon.com, simply click here
Here is the Season 4 trailer to whet your appetite:-
and a Behind the Season video to enjoy:-