The Anne Boleyn Collection Virtual Book Tour – 5th to 9th March 2012
Posted By Claire on February 28, 2012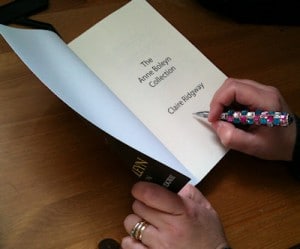 To celebrate the release of my first book "The Anne Boleyn Collection" – and yes, I am still celebrating! – I've put together a week-long virtual book tour for next week.
Here's the schedule:-
Phew!
I do hope you can join me for my virtual book tour and thank you so much to the very lovely Barb, Libby, Sylwia, Sarah and Natalie for their kind invitations, I just wish I could visit them in real life!
Thank you again to you all for the amazing response to my book – you're all so lovely!