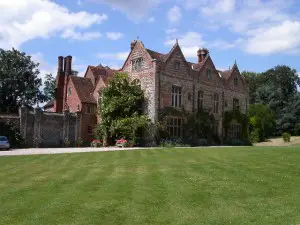 I'm delighted to welcome author Adrienne Dillard to the Anne Boleyn Files today as part of her book tour for
Catherine Carey in a Nutshell
, a book all about Mary Boleyn's fascinating daughter. I do hope you enjoy this article on a property that played home to Catherine and her family.
Giveaway – MadeGlobal Publishing is offering one lucky Anne Boleyn Files followers a paperback copy of Adrienne's book. Simply leave a comment below saying why you want to know more about Catherine Carey. The giveaway is open internationally and the closing date is midnight Friday 27th November. A comment will be picked at random and the winner notified by email. Good luck!
Over to Adrienne…
Greys Court lies nestled in the lush rolling hills of the Chilterns in the Oxfordshire countryside. This picturesque home spent most of the last nine centuries under private ownership until 1969 when Sir Felix and Lady Brunner gifted the buildings and 280 acres to the National Trust. In 2006, it underwent a major conservation effort and was opened to the public in 2010. Though much of the home has been updated over the years, you can still see the remnants of what Greys Court might have looked like when Sir Francis and Lady Catherine Knollys called it home.
The Domesday Book, an inventory of English lands commissioned by William the Conqueror in 1085, holds the first recorded mention of the site of Rotherfield Greys. The land had a healthy population of 20 households, comprising 12 villagers and 8 smallholders. It was assessed a tax of 5 geld units, which Open Domesday notes was a rather large portion at the time. The Lord of the land in 1086 was Anketil of Graye, which probably accounts for the name Greys Court. The Tenant-in-chief was Earl William, son of Osbern.
Greys Court appears to have stayed in the Grey line for several centuries. Walter de Grey, the Archbishop of York during the reign of King John and his son, Henry III, bought the land from Eve de Grey around 1239 and settled it upon his brother, Robert. A beloved courtier to King John, Walter was present at the signing of the Magna Carta in 1215 and was appointed Archbishop in November of that year. The Canons of York preferred the son of one of the King's greatest enemies so an impassioned plea was sent to Pope Innocent III to confirm the election. When Henry III ascended after King John's death, Walter played a vital role during his minority and he was named Guardian of England when Henry invaded France in 1242.
By 1346, Greys had changed ownership to John de Grey. John, 2nd Baron Grey de Rotherfield, played an active role in many of the King's military campaigns, was a founding member of the Order of the Garter and served as Lord Steward of Edward III's royal household. He greatly expanded Greys Court and received a licence to fortify it. Four of the towers erected and part of the walled enclosure still survive today. The death of John's son, Robert, left the Barony dormant. His granddaughter, Joan, passed along the lands to John, Lord Lovell.
Greys continued to belong to the Lovells until 1485 when Richard III fell to Henry VII on the bloody fields of Bosworth. Francis Lovell was a devout Yorkist loyalist, having grown up under the wardship of Richard's brother, Edward IV, and then under their sister, Elizabeth. He had inherited Greys after the death of his grandmother, Alice Deincourt, in 1474. In preparation for Henry Tudor's invasion, Francis was charged with guarding the south coast to prevent his landing there, but Henry bypassed the heavily fortified coast and landed at Milford Haven instead. Francis made his way to the battle at Bosworth and, though he was initially reported as a casualty, it was discovered that he fled to sanctuary at Colchester. Francis continued to stir rebellion, even after Richard's defeat, and was a prominent supporter of the pretender, Lambert Simnel. There is no further record of Francis after his daring escape to Scotland following the Battle of Stoke Field in 1487. His lands at Rotherfield Greys were forfeit to the new Tudor King.
Greys Court came into the possession of the Knollys family on 9 July 1514 when Robert Knollys was granted the estate for the annual rent of one red rose at Midsummer by the newly ascended King Henry VIII. Robert had served Henry's father as an usher of the chamber and had been appointed to wait on Prince Arthur in 1488. Robert continued to be held high in the king's favour and, after his death in 1521, Greys Court was passed on to his eldest son, Francis Knollys. The grant was secured in a Parliamentary act in 1540, around the time of Francis' marriage to Catherine Carey, daughter of William Carey and Mary Boleyn.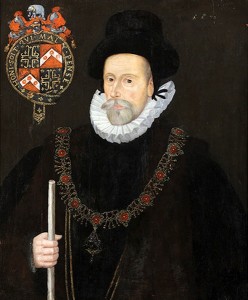 Francis made some significant improvements to the site in the hopes that his wife's royal cousin, Elizabeth I, would visit, but his efforts were never rewarded. The Itinerary of John Leland for the years 1535-1543 give a short description of what the land looked like during the Tudor period. He notes three or four very old towers appearing on the right-hand-side upon his entrance and indicates that they were likely part of an original castle. He also mentioned that the courtyard was encompassed by timber and spaced with brick and that it appeared to have been a more recent addition.
Some of the Tudor structure still stands today and you can see the well-house complete with a twenty-five foot donkey wheel used during the era to draw up water from the well. The wheel is still in working order and stands as the most completely preserved example of a treadmill.
Francis and Catherine's son, William, 1st Earl of Banbury, inherited the land upon Francis' death in 1596. William resided at his home in Caversham Park most often, but he did continue the wholesale remodelling of the estate at Greys. The eastern front of the home was added during this time. In 1643, Greys caught the attention of the Royalist Governor of Reading for its strategic location near the Henley River crossing and two years later it was occupied by a Parliamentarian force during the English Civil War. The soldiers defaced the property and caused damage to the woods.
Greys passed on to William's nephew, Robert Knollys, and then on to Robert's son, another Robert. When he died, his sisters, Katherine Holdanby and Lettice Kennedy, divided the manor which was, by then, held in a 1,000 year lease to secure the debts of their father and uncle. Katherine sold her share to Thomas Cheyne in 1682 and the lordship was passed in its entirety to Lettice. She took up residence in the manor after the death of her husband. In 1688, Lettice sold the manor to James Paul of Braywick and his son William, where it was later used as part of his daughter's dowry in her marriage to William Stapleton in 1724; his family had derived their wealth from sugar plantations in Antigua and Nevis.
William's son, Thomas, inherited the manor and the title of Lord Le Despenser. He founded the Hellfire Club with his cousin, Francis Dashwood. These clubs were a place where members of high society could participate in rabble rousing activities frowned upon by polite society. He passed Greys Court along to his heir, Francis Jarvis Stapleton, and it continued in the Stapleton family until 1935 when Miles Talbot Stapleton sold it to Valentine and Evelyn Fleming, parents of James Bond author, Ian, after it was advertised for sale in Country Life for £12,000. Mrs. Fleming continued the modernization of the home adding to the billiard room and porch that had been previously added in 1874 by Francis Stapleton.
In 1937, Felix and Elizabeth Brunner purchased Greys Court. Felix was a Liberal Party politician and served as President of the party in 1962. His wife, Elizabeth, was a stage actress who served as Chairman of the National Federation of Women's Institutes. The Brunners gifted 280 acres and the remaining buildings to the National Trust. As part of the agreement, the Brunners were allowed to reside in the home and Lady Brunner did until her death in 2003.
The National Trust commenced a major conservation project in 2006 and the house was reopened to the public in 2010. For more information on visiting Greys Court, please see the National Trust Website: www.nationaltrust.org.uk/greys-court.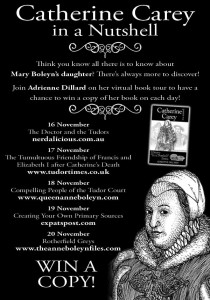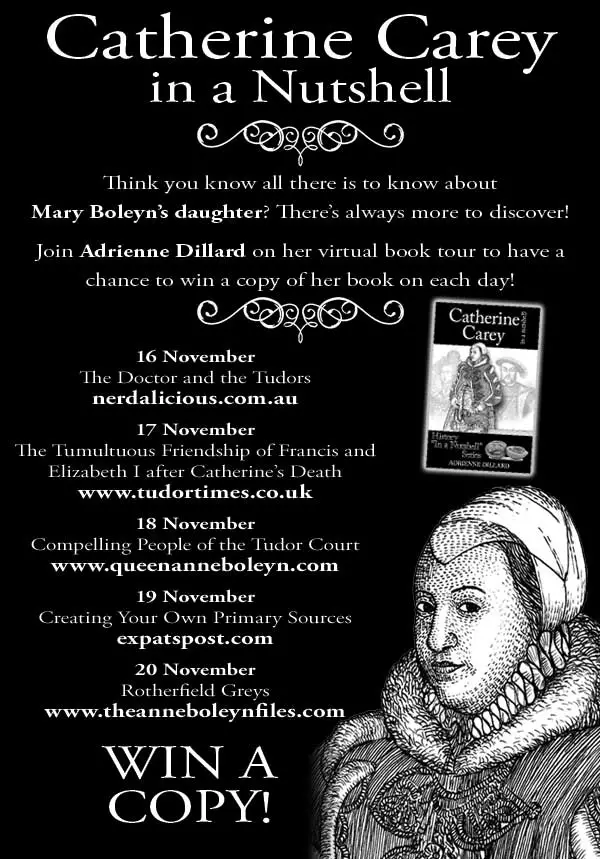 It's not too late catch up with the other four stops on Adrienne's book tour and to enter their giveaways too:
Catherine Carey in a Nutshell is available as a paperback and on kindle. Click here to find out more about it.
Remember to enter the giveaway by leaving your comment below.
Adrienne Dillard, author of Catherine Carey in a Nutshell and Cor Rotto: A Novel of Catherine Carey, is a graduate with a Bachelor of Arts in Liberal Studies with emphasis in History from Montana State University-Northern.
Adrienne has been an eager student of history for most of her life and has completed in-depth research on the American Revolutionary War time period in American History and the history and sinking of the Titanic. Her senior university capstone paper was on the discrepancies in passenger lists on the ill-fated liner and Adrienne was able to work with Philip Hind of Encyclopedia Titanica for much of her research on that subject.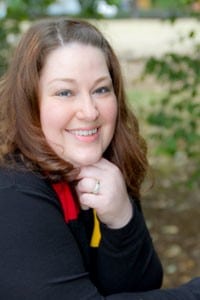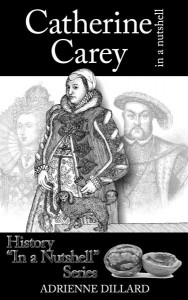 Sources
Archbold, W.A.J. (1893). "Francis Lovell, Viscount Lovell (1454-1487?)". Dictionary of National Biography 34: 172–173.
Fisher, George (1832). "A Companion and Key to the History of England," Simpkin and Marshall, London.
The Gatehouse Record: http://www.gatehouse-gasetteer.info/English%20sites/2964.html [accessed 14 October 2015].
National Trust: http://www.nationaltrust.org.uk/greys-court/
Open Domesday: http://opendomesday.org
'Rural Parishes: Rotherfield Greys', in A History of the County of Oxford: Volume 16, ed. Simon Townley (Woodbridge, Suffolk, 2011), pp. 266-302 http://www.british-history.ac.uk/vch/oxon/vol16/pp266-302 [accessed 15 October 2015].
Smith, Lucy Toulmin (ed). The Itinerary of John Leland in or about the years 1535-1543. Vol 5. www.archive.org.
Summerson, Henry. 'Grey, John, first Lord Grey of Rotherfield (1300–1359)', Oxford Dictionary of National Biography, Oxford University Press, September 2004; online edn, January 2008. doi:10.1093/ref:odnb/11544
Images: Greys Court © Copyright Dennis Jackson and licensed for reuse under this Creative Commons Licence, Sir Francis Knollys by unknown artist.