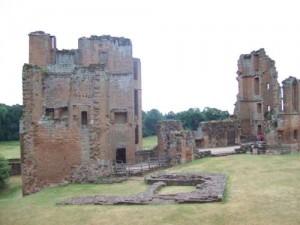 On the second stop of the book tour for Tudor Places of Great Britain I'm over at QueenAnneBoleyn.com sharing an article about the ruins of Kenilworth Castle and why this castle has a big place in my heart. I hope you enjoy it.
There's also another chance to win a copy of my book, so do head over to QueenAnneBoleyn.com and follow the instructions there – good luck!
Here is the schedule again for my book tour for those of you who want to follow me around and enter all of the giveaways. MadeGlobal Publishing is offering a copy of my book to one lucky commenter at each stop, so do join in!