Posted By Claire on December 24, 2011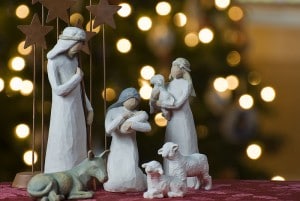 Just a quickie post to wish you all a very Merry Christmas! I'm going to be taking a few days break over the Christmas period to relax, recharge the old batteries and spend time with my family. It's not going to be a Tudor-free Christmas though, I have Henry and six wives drinks charms, six wives coasters and other Tudor touches to indoctrinate the family at the Christmas table – mwah hah hah hah (evil cackle)!
Anyway, I will be raising a glass to you all as I'm blessed to know you. Please do check out today's advent calendar window for a special message from me to you – click here. See you soon!