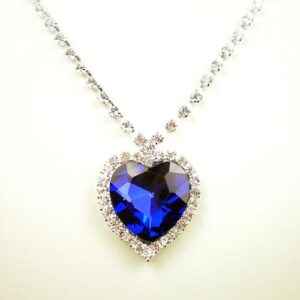 I know that this is not at all Tudor or Anne Boleyn related but it will interest those of you who love Daniela's jewelry.
Daniela adores making  jewelry and she was keen to start replicating pieces from other shows and movies which obviously don't fit in with our Tudor theme here. As a result of this, we decided to set up ReplicaMovieJewelry.com to showcase Daniela's other jewelry and to allow people to buy it. The site has gone properly live today and our replicas include jewelry from:-
The Tudors
The Borgias
Twilight
Sex and the City
Titanic
The Other Boleyn Girl
Daniela has also replicated various pieces worn by celebrities to red carpet events, premieres and parties.
We will be adding more as Daniela designs them and we are also happy to do custom orders, simply send a photo to claire@replicamoviejewelry.com and we'll see what we can do to help.
Please check out our new site at www.ReplicaMovieJewelry.com and also "like" our Facebook page. Thanks for your support.