Interview with Joseph Stephen, illustrator and author of The Kings and Queens of England and Great Britain Colouring Book
Posted By Claire on August 31, 2021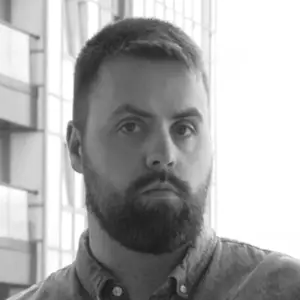 A big welcome to artist Joseph Stephen to the Anne Boleyn Files today and huge congratulations to him on his debut book, The Kings and Queens of England and Great Britain Colouring Book, which he has written and illustrated. It comes out on 7th September.
I thought I'd interview Joe to find out more about him and his book…
How would you describe yourself in one sentence?
I asked my girlfriend to answer this question as she knows me well, she said that I am passionate, hardworking, ambitious, driven, and kind. I didn't even have to pay her to say that!
I notice that you studied Criminology and Law at university, so how did you end up doing a colouring book?
I did yes! I have always had a passion for drawing and singing, and during the Covid-19 pandemic, I pursued these passions more, particularly drawing and digital drawing. In September 2020, I started a children's e-commerce business, called PJ Scribbles. One of the main products of this business is electronic colouring books, which I design. One thing led to another and this has led me to publishing a physical colouring book with MadeGlobal Publishing, which still amazes me! I firmly believe that anything in life is possible if you apply yourself fully and are dedicated. Work hard, work smart, follow your passions and spend a little time levelling up your skills every day, and trust me, the universe will give back to you and you will get there! If I can do it, you can too.
Obviously this book combines art and British history, but have you always been interested in history?
I have, yes, particularly the history of the English and British monarchy. It has been a fascinating adventure researching this book, as I have greatly expanded my knowledge on this subject and learnt several things that I did not know! My hope is that this book is not just a colouring book, but a condensed reference of knowledge for readers to learn all the salient and important facts about each English and British monarch since 1066. I would love that.
Which period of history is your very favourite?
Most definitely the Tudor period. I love everything to do with the history of the English and British monarchy and also love everything to do with ancient Egypt, but the Tudor period is definitely my favourite period.
Do you have a favourite historical character?
King Henry VIII! He was such a complex, interesting character. It would have been very interesting to have a conversation with him or be in his presence at the height of his power, providing he didn't execute me… (I talk a lot so I'm sure he would have become very frustrated with me and eventually executed me ha ha).
Who's your favourite Tudor or Renaissance artist, and is there a particular painting you like from that period.
Michelangelo. For me, The Sistine Chapel ceiling in the Vatican is one of the greatest pieces of artwork ever created. I was fortunate enough to visit Vatican City and see it myself in 2016.
How did you go about researching the kings and queens featured in your book?
I used several sources to research the kings and queens featured in my book, including books and reliable internet sources. One book I would recommend to read is A Short History of England by Simon Jenkins, great read!
Do you have a particular method when you draw? For example, do you start with larger details and then refine, or can you start at the top and work downwards?
For portraits, I start with the outline of the drawing, so the actual shape of the head, body, etc.. . I then draw the hair and facial features of the drawing. Afterwards, I draw the details on the clothing, and lastly draw the background. My art teacher used to tell me off in school for drawing like this and said my drawings were too cartoony! I firmly believe that art is unique to the creator. As long as you have fun with it and are happy with your creation, there is no right or wrong way to draw.
Are you working on any more projects that you can tell us about?
I am, yes! I am working on a book called How to Draw the Tudor Kings and Queens, which will be released in the coming weeks, and another book in collaboration with Claire Ridgway that I am very excited about! I want to keep creating and drawing for as long as I can. I have recently created Facebook and Instagram accounts where I will be showcasing my drawings and designs. If you would like to follow my journey, please feel free to follow me on these platforms. Have a great day, and remember, if a certain king called Henry VIII asks you to marry him, politely say no thank you and run away!
Links to my social media accounts below:
https://www.facebook.com/josephstephenauthor
https://www.instagram.com/josephstephen.madeglobal/
The Kings and Queens of England and Great Britain Colouring Book is released on 7th September and can be pre-ordered now – getbook.at/kqcolouring