Henry VIII is Alive and Well!
Posted By Claire on April 23, 2009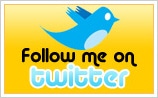 As you all know, yesterday was the 500th Anniversary of Henry VIII's accession to the throne on 22nd April 1509. I've already posted about the many events that are going on in the UK to commemorate Henry VIII's accession and rule, but did you know that Henry VIII is still alive and that he's discovered the Internet?
Henry VIII has come back to the throne of England and is tweeting his thoughts on twitter, see http://twitter.com/IamHenryVIII. He's already tweeted three messages:-
"My father has died and I am to be King: a role – were it not for the death of my brother Arthur – for which I was not born."
"A King needs a Queen, but is it wrong to marry my brother's widow? The Bible says yes, but my heart (and body) says no."
"My father made England strong by making it wealthy. Maybe I can use these riches to make it modern and magnificent … and myself with it."
Make sure you follow Henry VIII (IamHenryVIII) on twitter to keep up to date with his thoughts.
So, who is really doing the tweeting?
The royal tweeting is actually being done by the charity "The Historic Royal Palaces", the organisation who lok after the famous buildings of Henry's reign, Hampton Court Palace and the Tower of London. The charity will be tweeting in the lead up to Henry VIII's coronation on 24th June at Westminster Abbey and the tweets are actually based on real historical evidence (surviving documents from the time) and will be written in "real time", as events really did unfold.
A spokesman for "The Historic Royal Palaces" was quoted on the Telegraph's website as saying:-
"This historical usage mirrors the modern use by politicians and celebrities – most notably (US President) Barack Obama – to communicate with and influence the public directly…During his reign, Henry VIII embraced the most modern means available to present an image of himself as the powerful, absolute monarch, including his changing political, religious and diplomatic beliefs and allegiances…So, if Henry had come to power 500 years later, the chances are he would be an avid Twitter fan."
I can imagine Henry VIII using Twitter and Facebook, can't you?
Remember to follow Henry VIII by going to http://twitter.com/IamHenryVIII and you can also follow me if you want, http://twitter.com/ClaireTheWriter – I'm not quite as old or historic!