Henry VIII – 500 Year Celebrations
Posted By Claire on March 10, 2009
Henry VIII became King of England on the 21st April 1509, nearly 500 years ago, and a host of exhibitions and events are planned to mark the anniversary of his accession to the throne:-
Henry VIII – Man and Monarch
This exhibition is being held at the PACCAR Gallery, in the British Library, from Thursday 23rd April until Sunday 6th September 2009. In the words of the British Library:
"This unique exhibition looks beyond the myths and stereotypes of Henry's reign to uncover the man behind the monarch."
Dr David Starkey, the renowned Tudor historian, is guest-curating this exhibition which will explore the reign of this famous King of England through letters, manuscripts and books written or annotated by the King.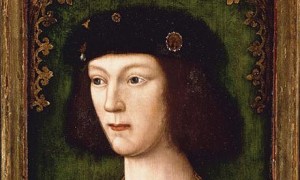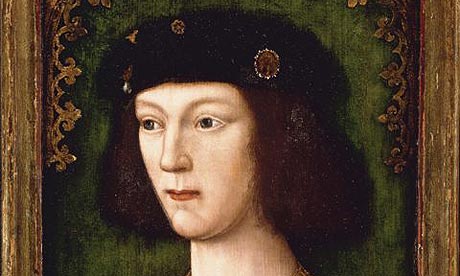 Highlights of the exhibition include:-
A series of 3 lectures by Dr David Starkey
Henry VIII Day – With Tudor re-enactments, games, sports and workshops
Late opening and celebration with Alamire providing live music
Tickets cost £9 for adults, £7 for seniors, £5 for students, unemployed and disabled. The exhibition is free for under 18s. Click here for more information and to book tickets.
The Henry VIII Talks at Hampton Court Palace
This is a series of public lectures held between 30th May and 15th October 2009 in the Great Hall at Hampton Court Palace, Henry VIII's former residence.
The guest speakers are a mix of curators, scholars, historical novelists and eminent historians, who will be speaking about this notorious King who has still got us talking about him 500 years later. Speakers include Dr David Starkey, Eric Ives, Philippa Gregory, Greg Thompson and Dan Snow.
Tickets cost £22 per talk and the lectures are not recommended for under 12s.
Click here for more information about the dates of the lectures, topics and for booking information.
Henry VIII: A 500th Anniversary Exhibition
This exhibition is taking place between the 8th and 18th April 2009 at Windsor Castle. The aim of the exhibition is to explore the reign of Henry VIII through treasures from St George's Chapel archives and the Royal Collection.
Exhibition highlights will include:-
Works by Hans Holbein the Younger, the German artist
A poem written by Princess Elizabeth (the future Elizabeth I), Henry's daughter
Henry VIII's hunting sword
A portrait of Henry Fitzroy, Henry VIII's illegitimate son
The Black Book, a register of the Order of the Garter
Tickets are priced at £15.50 for adults, £9 for adults, £14 for concessions and free for the under 5s. Find out more at the Royal Collection website.
Other events
Other events to mark this special anniversary can be found at VisitLondon.com and include:-
The opening of a new Tudor Garden at Hampton Court Palace
Tudor Rock with Rick Wakeman at Hampton Court Palace
Henry VIII: Dressed to Kill – An exhibition of Henry VIII's armour at the Tower of London
Henry VIII Remembered at the National Portrait Gallery
King Henry's Joust at Eltham Palace, London
Henry's Women at Hampton Court Palace
Mary Rose: Hidden Treasures at the Whitgift Conference Centre, South London
This Spring and Summer is a great time to visit London and celebrate this 500 year anniversary.