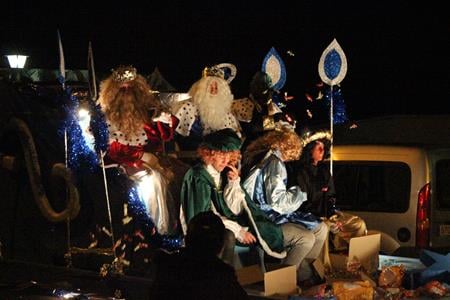 In the UK today, the Christmas period tends to end with New Year, but in Tudor times there were twelve days of feasting and merriment, stretching from Christmas Day to Epiphany, the feast day celebrating the visitation of the Magi to baby Jesus.
If you watched the Tudor Monastery Farm Christmas Special, you will know that Twelfth Night, the eve of Epiphany, was the culmination of the feasting and revelry. It was the last blast before things went back to normal and people went back to work. Tudor people would feast on sumptuous foods and then share Twelfth Night Cake. Ruth Goodman made one and explained that it was a rich bread made with lots of eggs and butter and expensive ingredients like dried fruit and spices. A dried pea was hidden inside it and the person who found the pea became the Lord of Misrule and was in charge of leading the celebrations and revelry. Games were played and the Tudor Monastery Farm team played these traditional games, which included two people tossing an egg to each other and gradually moving further apart (the loser was the one who dropped the egg), and snapdragon, where raisins were soaked in brandy and set alight and people had to try and retrieve as many raisins as they could. The revellers from Tudor Monastery Farm's banquet then went wassailing, singing traditional carols and spreading goodwill in return for some food and drink.
Epiphany is still an important day in many countries today. Here in Spain, Christmas Eve and Epiphany are the most important days of the Christmas period. Santa Claus is gradually creeping in, but Spanish children receive their Christmas gifts from the Three Kings who visit their homes during the night of 5th January. In my village, the Three Kings arrive on the back of a truck and throw sweets out to the villagers who process after them. Then, we all go to our local theatre where the Kings call the children up to the front to give them their presents. Tim took some photos at last night's celebrations and here they are: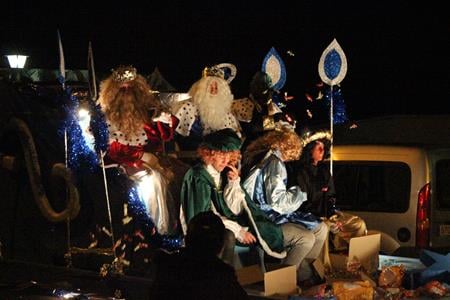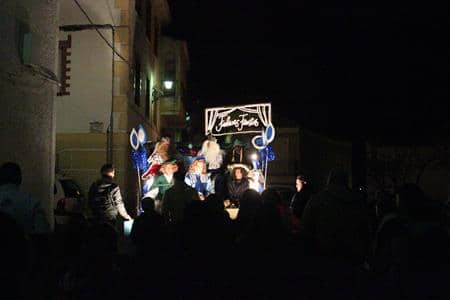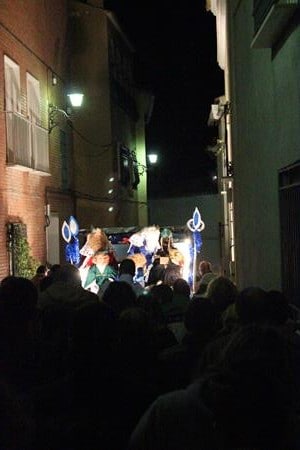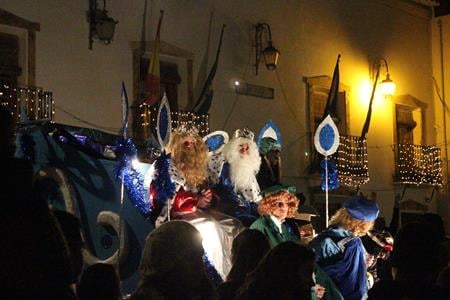 We also have a Twelfth Night cake, here it is called a Roscón de Reyes (Kings' Cake). Inside the cake are hidden various things, including a bean and a King figure. Whoever finds the bean has to pay for the cake and whoever finds the King is crowned King of Epiphany, with the paper crown that comes with the cake, and will have luck for the year.
Here is a Roscón from last year: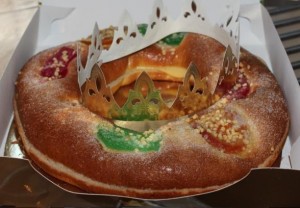 You can watch the Tudor Monastery Farm Christmas Special on YouTube at http://youtu.be/hM8dHsg7N3I