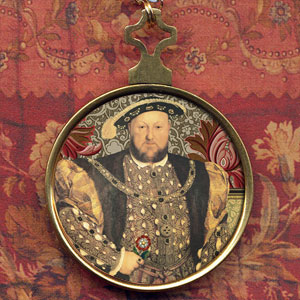 On this day in history, the 28th of June 1491, Prince Henry, later King Henry VIII, was born at Greewich Palace, London.
He was the second son of King Henry VII and Elizabeth of York, and was a brother to Prince Arthur, the heir to the throne, and Princess Margaret (Mary came later in 1496).
Happy 518th Birthday Henry!
To find out more about Henry VIII, see our Henry VIII Resources page. You can also find out more about him from the British Library Podcasts or the Hampton Court Palace Henry Lectures. There are also Henry VIII books on The Anne Boleyn Files Amazon US Shop and Amazon UK Shop.
Henry VIII Facts
Here are some facts about Henry VIII:-
Henry VIII was the second Tudor monarch
He ruled for 37 years, 9 months and 6 days
He had six wives and a large number of mistresses
He had one illegitimate child that he publicly acknowledged, Henry Fitzroy, and also possibly fathered Catherine and Henry Carey, children of Mary Boleyn Carey.
Henry VIII had three legitimate children – Mary (Mary I), Elizabeth (Elizabeth I) and Edward (Edward VI).
Henry's mother, Elizabeth of York, gave birth to seven children but only three survived childhood and Arthur died at the age of 15.
Henry VIII was 17 at his marriage to Catherine of Aragon and also at his accession to the throne.
He is famous for divorcing two wives and beheading two – see video below.
He is also famous for his "Great Matter" (the divorce from Catherine of Aragon) and for breaking with the Church of Rome and becoming Supreme Head of the Church of England, after being given the title "Defender of the Faith" by the Pope earlier in his reign!
Henry VIII is known for being the first monarch to marry for love – Anne Boleyn, Jane Seymour, Catherine Howard and Catherine Parr were not foreign princesses or brides chosen for diplomatic reasons.
Henry started his reign with a chest size of 42 inches and waist of 35 inches and by 1541 had a chest size of 57 inches and a waist of 54 inches.
He executed many thousands of people during his reign – some say around 72,000.
Henry VIII died on 28th January 1547 at Whitehall Palace aged 55 – It is not known exactly what he died of but it is thought that his death was due to heart failure.
Henry VIII is buried in St George's Chapel, Windsor Castle, next to his second wife, Jane Seymour.
Henry VIII was succeeded by his son, Edward VI, who ruled from 1547 until 1553.
All three of his children were Tudor monarchs and ruled one after the other except for a period of 9 days between Edward VI and Mary I when Lady Jane Grey was queen. Lady Jane Grey was the daughter of Lady Frances Brandon who was the daughter of Henry VIII's sister Mary and Charles Brandon, Duke of Suffolk.
Please add more Henry VIII facts or trivia in comments below – thanks!