George Boleyn Virtual Book Tour and Giveaway – Day 4
Posted By Claire on May 29, 2014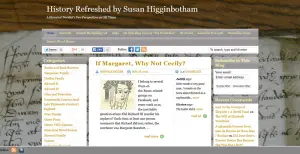 Today, Clare and I are honoured to be guests at author Susan Higginbotham's blog, History Refreshed, where we'll be sharing information on one of the important offices that George Boleyn held, that of Lord Warden of the Cinque Ports, a post that had previously been held by princes of the realm such as Edward I, Richard III and Henry VIII.
A big thank you to Susan for hosting our article. This is your fourth chance to win a copy of George Boleyn: Tudor Poet, Courtier and Diplomat so make sure you visit the post and follow Susan's instructions – click here.
You can see the full schedule of our 11 day book tour at George Boleyn Virtual Book Tour 26 May-7 June 2014 and you can find out more about the book and view articles and videos over at www.GeorgeBoleyn.com.