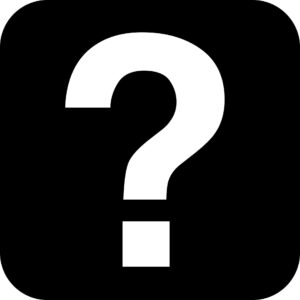 Clare Cherry, co-author of George Boleyn: Tudor Poet, Courtier and Diplomat, discusses the problem of assumptions and theories becoming taken as fact.
There are many 'known' 'facts' which aren't actually facts at all. A lot of what we think we know comes from urban myth, old wives tales, mistake, assumption, exaggeration, etc. etc. There are many myths, errors, assumptions and presumptions about Henry VIII and his wives that are believed to be fact.
For example:
Anne Boleyn had an extra finger
George Boleyn and the rest of the men where charged with 'buggery'.
Anne Boleyn was manipulated by her male relatives.
Catherine Howard said she loved Thomas Culpeper and wanted to be his wife in her speech on the scaffold.
Mary Boleyn's two children were the offspring of the King.
Catherine of Aragon had dark hair and skin.
Anne Boleyn was charged with witchcraft.
Thomas Boleyn 'pimped' his daughters to the King.
Henry VIII had syphilis.
The Boleyns were Protestant.
George and Jane Boleyn had an unhappy and abusive marriage.
Anne of Cleves was ugly.
Edward Seymour's father fathered a son with Edward's first wife.
Edward VI was a sickly child.
Jane Boleyn admitted lying about Anne and George in her scaffold speech.
The list could go on and on, and I wonder how many people believe all or some of these examples to be true, irrespective of the fact that most are entirely false and some have little, if any, evidence to back them up?
So how did these myths/legends become thought of as fact?
There are many explanations as to how this could have come about:
Some stem from innuendo, gossip or unreliable sources such as The Spanish Chronicle, which should be taken with a pinch of salt unless corroborated by other sources, but often isn't.
Some stem from inaccurate reporting, either due to error, Chinese whispers or downright lies, exaggeration or malice.
Some stem from fiction, which if repeated in subsequent works of fiction becomes believed as fact.
Some stem from simple error. What sometimes happens is that a historian makes a mistake, and that mistake is picked up and treated as being correct by other historians, and so on and so on. And because it's been repeated by so many historians, even respected historians, it becomes fact even though it started out life as an error.
Sometimes assumptions, presumptions and theories are presented as fact, causing confusion, and ultimately being considered as fact even though they can be based on little or no evidence whatsoever.
The biggest problem arises when the 'facts' become so ingrained that the truth is not accepted or even entertained.
For example, 'I know Jane Boleyn admitted to lying on the scaffold about Anne and George because that's what a respected historian said in a non-fiction book about Anne's fall'. Or, 'I know that George Boleyn and the other men were accused of buggery because that's what another historian said in their biography of Anne.' Or, more often, 'I know George and Jane Boleyn had an unhappy marriage and that Thomas Boleyn pimped out his daughters because I've seen it repeated so many times in fiction and most non-fiction that it must be true.'
These ideas are so engrained that they are difficult to challenge and people find it hard to accept an alternative view. Before I started looking at primary sources, which was about six months before Julia Fox's biography of Jane Boleyn was published, I 'knew' that Jane was responsible for accusing her husband and sister-in-law of incest. I also 'knew' that Thomas Boleyn was a manipulative father who would have moved heaven and earth to see his daughter married to the King. And I definitely 'knew' that George and Jane Boleyn had a wretched marriage. But going back to basics taught me not to take for granted what I thought I knew. The reality, from extant documents, paints a very different picture and what I thought I 'knew' was challenged and corrected.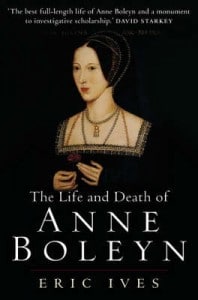 Changing perceptions takes time and effort, and it's often an uphill struggle. The late Eric Ives put to bed a number of myths surrounding Anne, although many seem to be repeated a lot recently. Perhaps recent fiction surrounding Anne is currently taking precedence over Ives's extensive research. If so, I suspect Ives would be philosophical about it and trust that human intelligence and the desire to learn would eventually win out.
Assumptions are the most difficult to overcome. It is assumed that George and Jane Boleyn had an unhappy marriage because it is believed she provided evidence of the alleged incest. That is believed because her scaffold speech has been incorrectly reported. If we believe she gave evidence against her husband, then we question why and so assume George was cruel to her or that he had affairs with men. We consider this as a possibility because a historian put it forward as a theory in the 1980s, which started being taken as fact because it was repeated over and over again. Then, we have George being charged with buggery, which is not based on fact at all, but must have stemmed from the homosexuality theory, which in turn gives credence to the homosexuality theory, and round and round we go. So you see, it's easy to see how rumours and myths begin, and how they start to be accepted as truth over time.
When we say that Anne was manipulated by her family, and that Thomas Boleyn used his daughters to gain power, what are we actually basing that assessment on? When we argue that Anne craved a crown, why do we believe that? When we state with certainty that Jane Boleyn gave evidence of Anne and George's alleged incest, what evidence are we relying upon? When those comments are made, as they are over and over again, can we really answer any of these questions by pointing to sourced material, or are we merely regurgitating years of propaganda, assumptions, rumour, myth and bad history?
Julia Fox has written an excellent defence of the myths surrounding Jane Boleyn and Jane being the supposed source of the incest allegation against Anne and George. She eloquently points out, mostly for the first time, that there is no evidence to support that assertion. Fox was, however, attacked for her findings by one of her contemporaries. Add that unfounded attack to the centuries over which Jane has been demonised and it really isn't surprising that it is taking a while to rehabilitate her. That rehabilitation has started, however, and is gaining momentum. Setting 'Wolf Hall' and 'Bring Up The Bodies' aside, Jane is now starting to be portrayed more sympathetically in fiction, which in turn seems to inform our understanding of fact.
Fox didn't accept years of thinking we 'know' Jane Boleyn and her involvement in the deaths of Anne and George. She looked at primary sources and discovered years of misrepresentation, myth and assumptions as well as a later desire to find a scapegoat. She challenged pre-conceived notions. So when we read a historian's theory that, for instance, George Boleyn probably subjected his wife to unnatural sexual practices, let's question what that is based on rather than simply accepting it. Is it based on evidence? If so, what evidence and what is the reference for the source it comes from? Can we check that source for ourselves and come to our own conclusion?
Claire and I have written a biography on the life of George Boleyn. Again, changing perceptions of him is an uphill struggle as he continues to be demonised in virtually every single piece of fiction being published at the moment. Hopefully, we can do the same for George as Fox has done for Jane, although the process is slow and frustrating. But perhaps at some time in the future we will see a turn-around, and Claire and I will be able to sit down with a glass of wine and say, 'we helped do that'! I hope so.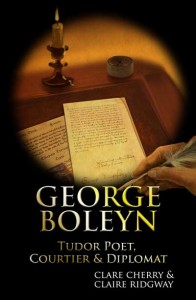 George Boleyn: Tudor Poet, Courtier and Diplomat
George Boleyn has gone down in history as being the brother of the ill-fated Queen Anne Boleyn, second wife of Henry VIII, and for being executed for treason, after being found guilty of incest and of conspiring to kill the King.
This biography allows George to step out of the shadows and brings him to life as a court poet, royal favourite, keen sportsman, talented diplomat and loyal brother. Clare Cherry and Claire Ridgway chart his life from his spectacular rise in the 1520s to his dramatic fall and tragic end in 1536.
George Boleyn: Tudor Poet, Courtier and Diplomat is divided into three sections – Beginnings, Career and Influence, and End of an Era – and topics include:
George Boleyn's poetry
Personal attributes and social pursuits
Religion
George's marriage to Jane Parker
The Reformation Parliament and the League of Schmalkalden
George the Diplomat
The fall of the Boleyns, arrests and trials
The aftermath of their fall
George Boleyn, Dean of Lichfield, and the Clonony Castle Boleyns
The biography is fully referenced and includes chapter notes, bibliography and useful appendices. Click here to find out more about the book and to purchase from Amazon.
Click here to read a guest post on Jane Boleyn by historian Julia Fox.