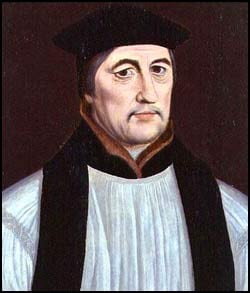 On this day in history, 12th November 1555, Stephen Gardiner, Bishop of Winchester and Mary I's Lord Chancellor, died. He was laid to rest at Winchester Cathedral in what is now known as the Bishop Gardiner Chantry Chapel.
You can read all about this famous Tudor man in my article Stephen Gardiner, Bishop of Winchester.
Also on this Day in History…
1532 – Henry VIII and Anne Boleyn finally left Calais, after being delayed by a Channel fog. They landed at Dover on Thursday 14th November. Read more about their time in Calais in 27th October – On this Day in History.
1537 – Jane Seymour's body was taken by chariot from Hampton Court Palace to Windsor Castle. The chariot was followed by a procession led by the Duke of Suffolk and the Marquis of Dorset. Jane's stepdaughter, the Lady Mary, acted as chief mourner in the procession and the service which was held at St George's Chapel on arrival at Windsor. A solemn watch was kept that night and then Jane was buried on the morning of the 13th November.
1554 – The opening of Mary I's third Parliament – At this Parliament a bill was passed allowing the exiled Cardinal Reginald Pole to return to England as papal legate.
1586 – A delegation of 40 MPs and 20 peers presented Elizabeth I with a petition demanding that "a just sentence might be followed by as just an execution" in the case of Mary Queen of Scots – see Mary Queen of Scots Part One and Mary Queen of Scots Part Two