Day 1 of the Anne Boleyn Files Advent Calendar
Posted By Claire on December 1, 2021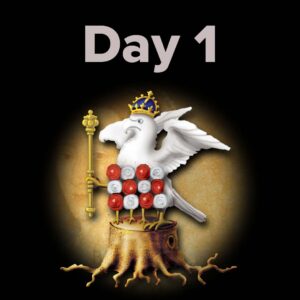 I do love our annual Anne Boleyn Files Advent Calendar, it's wonderful to get so many historians, authors, bloggers and Anne Boleyn Files followers involved. A big thank you to all of them.
This year's calendar is jam-packed with Tudor treats for you. We're so lucky!
We're kicking off with a treat from award-winning historical novelist Loretta Goldberg – thank you, Loretta!
The link to the Advent Calendar is https://www.theanneboleynfiles.com/advent2021/ and do bookmark it so you can open a door each day.
You can get another Tudor-themed treat by heading over to the Tudor Society Advent Calendar – click here.