Claire's Guest Post at the Tudor Tutor
Posted By Claire on July 22, 2010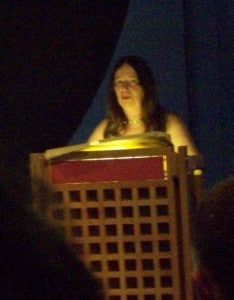 As you know, I was lucky enough to hear Alison Weir speak recently at the Mary Rose Museum, in aid of the Mary Rose 500 Appeal, and I have written a two part guest article over at the Tudor Tutor on Alison's talk on "The Monstrous Regiment of Women: The Lives of Tudor Queens and Commoners" – see Be My Guest, Claire Ridgway! Part 1.
Alison is a wonderful speaker and I learned so much from her.
Thanks, Barb, for asking me to write this article!
We have already raised £350 for the Mary Rose 500 Appeal to help build the new museum for the Mary Rose ship and the 19,000 Tudor artefacts found in the wreck so thank you so much for your help with this. We are well on target to raise £500. You can help in the following ways:-