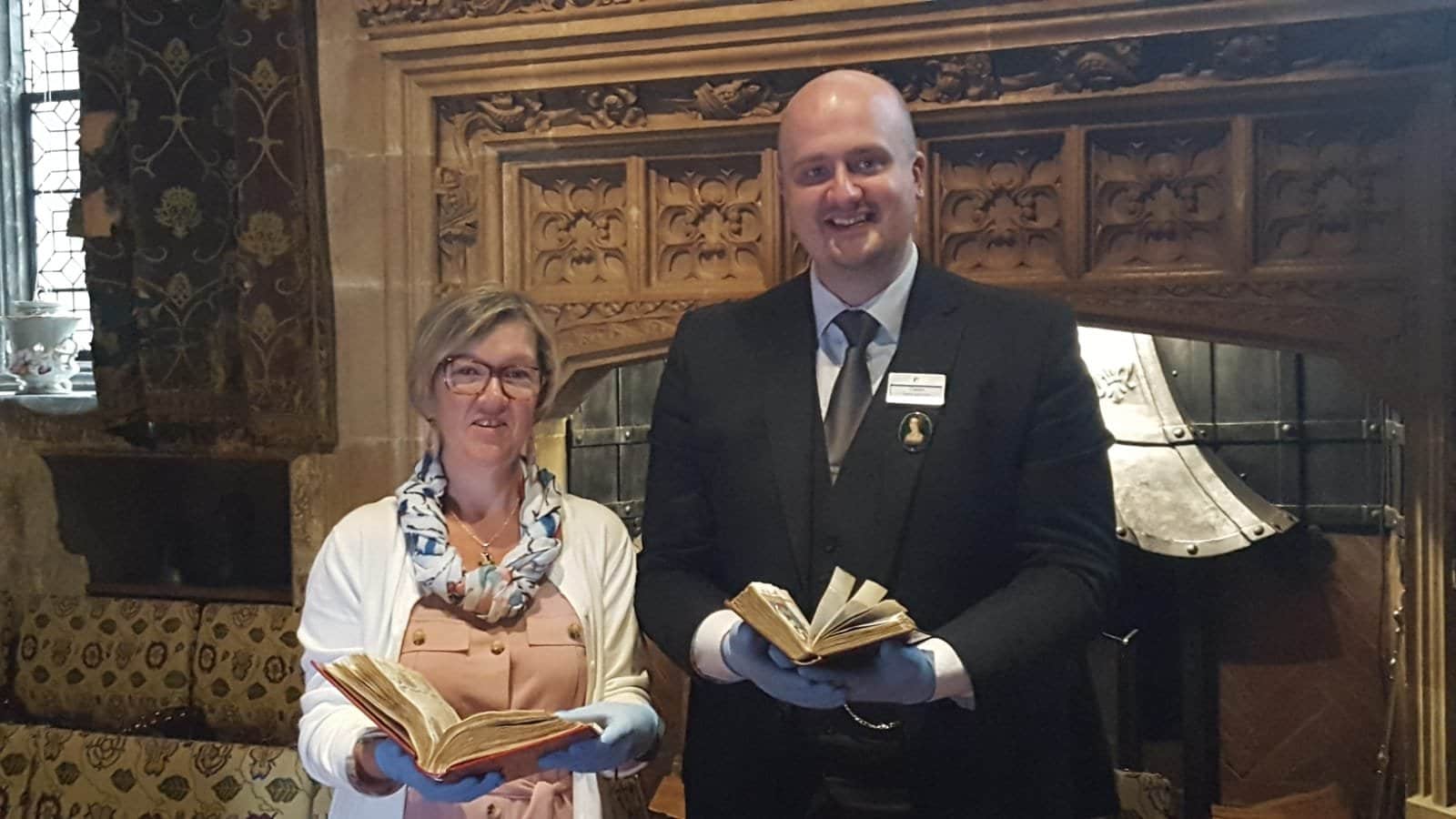 Hever Castle was the childhood home of Queen Anne Boleyn and is now home to portraits and artefacts linked to her, including two Books of Hours.
Thanks to the team at Hever (thank you Alison, Owen and Helen!), Claire Ridgway, author of "The Fall of Anne Boleyn: A Countdown", had the honour and pleasure of taking a close look at Anne Boleyn's Books of Hours and even holding them.
In this video, Claire interviews Hever Castle supervisor, Owen Emmerson, about these two beautiful books.
Also, on the morning of the 19th May, the anniversary of Queen Anne Boleyn's execution, Hever Castle invited me to go up on the roof and help hoist Queen Anne Boleyn's flag! Exciting!