Calling All British, Female, The Tudors Fans!
Posted By Claire on February 18, 2011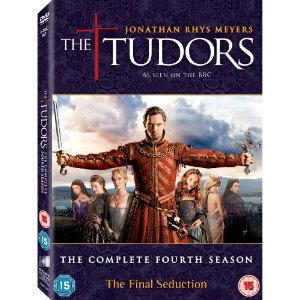 Are you British?
Are you female?
Do you watch "The Tudors"?
If so, Katie Ollerenshaw, who is working on behalf of Sony Pictures Home Entertainment, wants to chat to you. Sony want to promote the DVD release of The Tudors Season 4, out on 21st March, so Katie is looking for a UK-based female who is obsessed with the Tudor era and would be available for a telephone interview for a weekly women's magazine. Katie is able to pay you for your time.
Ideally Katie is looking for a fun and interesting angle, perhaps you like to dress up in Tudor clothes/ attend Tudor re-enactments or regularly host Tudor-themed parties. If this sounds like you please get in touch on 01273 772180 or email Katie at katie@dna-pr.com.
This is the perfect opportunity to talk Tudor! Please help Katie with this.