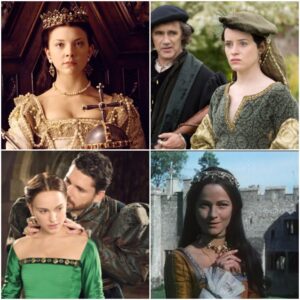 Obviously, the real Queen Anne Boleyn was never on film, but I thought that I'd have a look at some of the on-screen portrayals of Anne Boleyn.
I made a list of the Anne Boleyn actresses I could think of off the top of my head – I'm sure you can add to it! – and then had a look on YouTube to find some clips of them playing Anne. My personal favourites are Genevieve Bujold and Natalie Dormer, but I'd love to hear your thoughts. Also, do comment with actresses I've missed and links to videos of them playing Anne.
And is there an actress you'd love to see play Anne Boleyn in a TV series or film? Do share!
Natalie Dormer:
https://youtu.be/cq8jF_nC2Tg
Claire Foy:
Merle Oberon:
Genevieve Bujold:
Natalie Portman:
Helena Bonham Carter:
Jodhi May:
Dorothy Tutin:
https://youtu.be/1bb5uA1v8RI
Charlotte Rampling:
https://youtu.be/u06vA1QNFEU
Emma Connell:
Playing Anne Boleyn:
Then we have Miranda Raison who played Anne Boleyn in Howard Brenton's play "Anne Boleyn", Vanessa Redgrave in the film "A Man for All Seasons, Elaine Stewart in "Young Bess", Lydia Leonard in the play of Wolf Hall, and Maria Callas in the opera Anna Bolena: