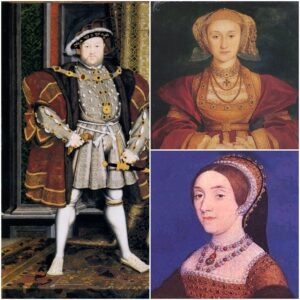 On this day in history, 9th July 1540, just over six months after he had married Anne of Cleves, Henry VIII's marriage to Anne was declared null and void. It was also declared that both parties were free to marry again. Anne did not ever remarry, but Henry already had wife number 5 waiting in the wings and he married Catherine Howard on 28th July 1540.
Click here to read more about the end of Henry's marriage to Anne of Cleves.
You may have heard of Anne of Cleves' sister Sybilla, but did you know that she had another sister called Amalia? Click here to find out more about Amalia of Cleves.