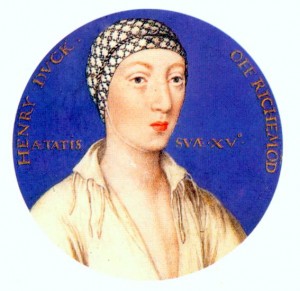 On 8th May 1536, while Anne Boleyn, Mark Smeaton, Sir Henry Norris, Sir Francis Weston, Sir William Brereton, George Boleyn, Sir Richard Page and Sir Thomas Wyatt were in prison at the Tower of London, courtiers were busy writing letters to put forward their claims for offices and titles that may soon become vacant.
In my book The Fall of Anne Boleyn: A Countdown, I liken these courtiers to vultures circling a corpse or the Roman soldiers casting lots over Christ's clothes, but, at the end of the day, people will be people and courtiers expected to benefit from the falls of others. Fortune is a fickle friend. It still gives me a bad taste in my mouth, though, when I read their letters.
Three of these "vultures" were:
Arthur Plantagenet, Lord Lisle, Deputy of Calais – Lisle wrote to Thomas Cromwell on 8th May, expressing his shock at "the most mischievous, heinous, and most abominable treasons against his most gracious and royal Crown and person" and going on to say, "I wholly trust that his Grace, being good lord unto me, will vouchsafe to employ some part of those same upon me." He didn't have a particular office or piece of land in mind, he just didn't want to be forgotten.
Richard Staverton, a lawyer and landowner of Warfield, Berkshire – Staverton wrote to Cromwell on 2nd May, the day after Norris's apprehension, telling him that Norris had "various rooms in the parts about me near Windsor, for which I hope you will have me in remembrance" which would be useful to him because he had 14 children to care for.
Henry Fitzroy, Duke of Richmond and Somerset, illegitimate son of Henry VIII – Richmond wrote to John Longland, Bishop of Lincoln, on 8th May asking for the stewardship of Banbury, which was "like shortly to be vacant in consequence of Mr. Norres' trouble". Unfortunately for Richmond, Thomas Cromwell had already taken the post.
Notes and Sources
Letters and Papers, Foreign and Domestic, Henry VIII, Volume X: 791, 804, 829 and 891