7 February 1526 – A sign that the king has fallen for Anne Boleyn?
Posted By Claire on February 7, 2018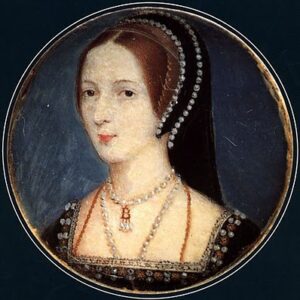 The 7th February 1526 was the day of the annual Shrovetide joust. It took place at Greenwich and that year's theme was unrequited love.
King Henry VIII's team of knights were apparelled in cloth of gold and silver richly embroidered with a man's heart in a press, surrounded by flames and bearing the motto Declare ie nose, or "Declare I dare not", while the other team's apparel was decorated with burning hearts and a lady's hand holding a watering can over the burning hearts to quench them.
Was the king's motto and the theme of the joust aimed at Anne Boleyn? Well, it's impossible to say.