60 Second History – Henry VIII
Posted By Claire on March 7, 2017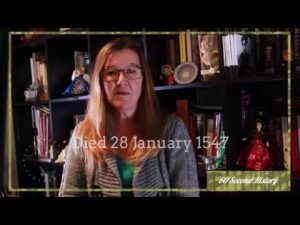 My third "60 Second History" video is on King Henry VIII, the second monarch of the Tudor dynasty and the king people either seem to love or hate.
As I've said before, the idea of this series is to give information about Tudor history in easy-to-digest 60-second chunks.
My first two videos were on the Tudor dynasty and Henry VII. You can catch them on the 60 Second History playlist of the Anne Boleyn Files YouTube channel.
Here's my Henry VIII video. Obviously, I could talk all day about Henry VIII. It's tricky to narrow him down to 60 seconds – phew!