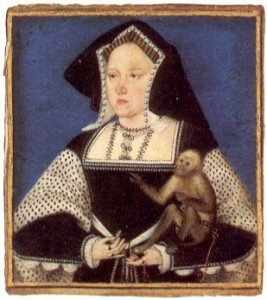 My latest 60-second history video is on Catherine of Aragon, first wife of Henry VIII.
There was so much I wanted to say about this queen consort, but so little time, so I tried my best and I hope you enjoy it.
As I've explained before, the idea of this series is to give information about Tudor history in easy-to-digest 60-second chunks. Die-hard Tudor history fans don't, of course, need these videos, but I hope they act as introductions to newbies or students.
My first eight videos were on the Tudor dynasty, Henry VII, Henry VIII, Edward VI, Queen Jane (Lady Jane Grey), Mary I, Elizabeth I and Elizabeth of York. You can catch them on the 60 Second History playlist of the Anne Boleyn Files YouTube channel.
If you're interested in finding out more about Catherine of Aragon then here are some links to articles on her: