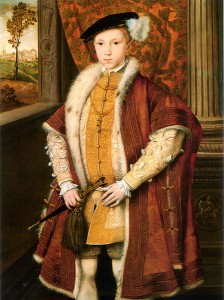 Today we remember two very different Tudor characters, and two very different deaths: the execution of Sir Thomas More, Henry VIII's former Lord Chancellor, for treason, and the natural death of King Edward VI.
You can read more about the deaths of these two men in the following articles:
Of course, Edward VI's death brought about the accession of Lady Jane Grey, the successor he had named in his "Devise for the Succession". There was trouble ahead!