31 May 1533 – A spectacular coronation procession for Queen Anne Boleyn
Posted By Claire on May 31, 2017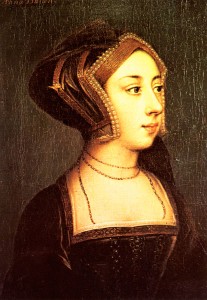 On this day in history, 31st May 1533, a special procession took place through the streets of London: the coronation procession of Queen Anne Boleyn.
It was the eve of Anne's coronation and at 5pm the pregnant queen departed from the Tower of London to make her way to Westminster Hall.
The procession included pageants, orations, music, wine and more, and you can read my detailed post on the procession, which includes maps to show the route of the procession and also primary source descriptions of the pageants involved, by clicking here.