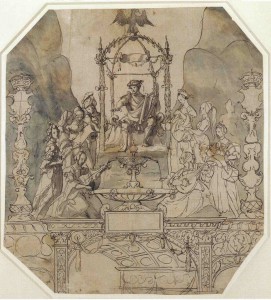 On this day in history, just under three years before her execution on 19th May 1536, a pregnant Queen Anne Boleyn was enjoying the celebrations surrounding her coronation, which was scheduled to take place on 1st June 1533 at Westminster Abbey.
On 31st May 1533, her coronation procession took place, with the queen processing through the streets of London, from the Tower of London to Westminster Hall.
I wrote a detailed post about the procession back in 2013, which includes maps to show the route of the procession and also primary source descriptions of the pageants involved – click here to read that now.