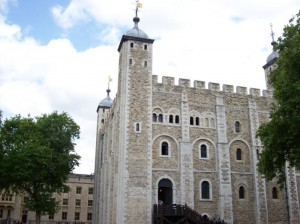 On the night of 30th/31st May 1533 eighteen men were created Knights of the Bath at the Tower of London as part of Anne Boleyn's coronation celebrations.
The men included Sir Frances Weston, who would be executed for adultery with Anne in 1536; the Marquess of Dorset, Frances Brandon's husband and son-in-law of Charles Brandon, Duke of Suffolk; and Thomas Stanley, 2nd Baron Monteagle, another son-in-law of Charles Brandon and a man who would be on the jury at the trials of Anne and George Boleyn in 1536. How things would change in just 3 years!
You can read more about the ceremony of the Knights of the Bath, along with a complete list of men knighted, in my article 30th May 1533 – The Knights of the Bath.