Posted By Claire on May 27, 2011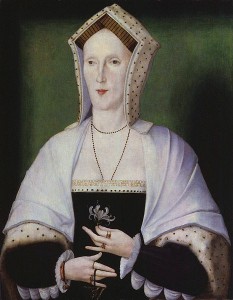 On this day in 1541 the 67 year old Margaret Pole, 8th Countess of Salisbury and former governess to the Lady Mary (Henry VIII's eldest daughter) was executed at the Tower of London.
You can find out more about Margaret Pole, who was also Mary's godmother, and her brutal end in my article The Execution of Margaret Pole, Countess of Salisbury.
RIP Lady Salisbury.