Posted By Claire on April 27, 2017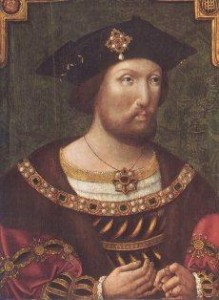 On 27th April 1536, three days after commissions of oyer and terminer had been set up by Thomas Audley, writs were issued summoning Parliament to meet on 8th June and a letter was sent to Archbishop Cranmer asking him to attend Parliament.
"Why should we see this as a sign that something is afoot?", you may ask. Well. Parliament had only been dissolved on 14th April. Why was Parliament being summoned so soon? Could this have anything to do with Queen Anne Boleyn? Click here to read more about this.
On the very same day, according to Eustace Chapuys, the imperial ambassador, John Stokesley, Bishop of London, was approached to see if it was possible for Henry VIII to "abandon" his second wife, Anne Boleyn. Click here to read more about that.