Posted By Claire on April 28, 2017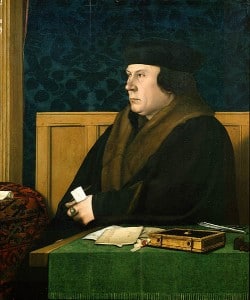 On this day in history, 28th April 1536, it was reported that the king's council was meeting every day, from first thing in the morning 9 or 10 o'clock at night.
And not only that! Thomas Cromwell was said to have been meeting with Dr Richard Sampson, a royal chaplain, Dean of Lichfield and an expert on canon law, for the past four days "continually".
Something was definitely going on.
Read more in an article from the AB Files archives – click here.