26 December 1546 – Henry VIII changes his will
Posted By Claire on December 26, 2015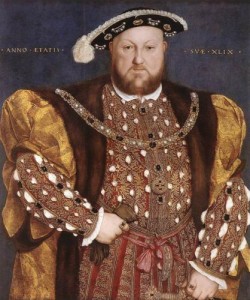 On this day in history, 30th December 1546, a rather poorly Henry VIII signed his last will and testament, authorising some changes made to the earlier 1544 document on the 26th December.
These changes were made to ensure successful transfer of royal authority to his son, the future Edward VI, and to prepare for Edward reigning during his minority.
Click here to read more about these changes and also Henry VIII's final will.