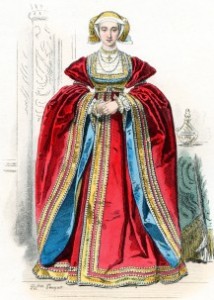 This day in history, 22nd September 1515, saw the birth of Henry VIII's fourth wife, Anne of Cleves, or Anna von Jülich-Kleve-Berg to give her her proper name.
You can read all about Anne in the following articles. She really is a fascinating woman and it is so sad that she has gone down in history as the ugly one, the one Henry couldn't even bring himself to sleep with.
Are you joining me for The Anne Boleyn Fellowship webinar later today? I hope so, see you there! If you don't know about it, click here for details.