21 January 1542 – Catherine Howard and Lady Rochford's attainder
Posted By Claire on January 21, 2016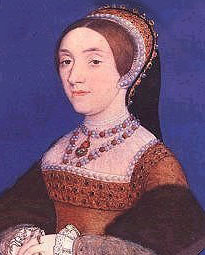 On 21st January 1542, just over two and a half months since Catherine Howard's colourful past had come to light, a bill of attainder against Catherine and her lady, Jane Boleyn, Lady Rochford, was introduced into the House of Lords. According to this bill, the women were guilty of treason and could be punished without there being any need for a trial.
The bill of attainder was passed by Parliament on 11th February 1542 and the two women were executed on 13th February at the Tower of London.
Click here to read more about the bill of attainder.
Also on this day in history, 21st January…
1543 – There was trouble in London. A group of half a dozen young men, including ringleader Henry Howard, Earl of Surrey (the famous, Tudor poet, courtier and soldier), and Thomas Wyatt the Younger (son of the poet Thomas Wyatt, and the future leader of Wyatt's Revolt) went on a five hour rampage smashing windows, shooting prostitutes using stonebows, and shouting obscenities. Click here to read more.
1556 – Death of Eustace Chapuys, imperial ambassador at the English court from 1529-1545, at Louvain. He was laid to rest in the Chapel of Louvain College, the college he had founded. Click here to read more about Chapuys.