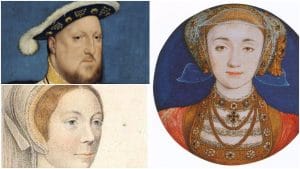 On this day in history, 20th June 1540, Anne of Cleves, the woman who Henry VIII had married on 6th January 1540, confided in her advisor, Carl Harst, the Cleves ambassador.
Anne was concerned about her husband's interest in her maid of honour, young Catherine Howard, a cousin of Anne Boleyn. Her marriage was just over 5 months old and already her husband's eye was wondering.
Little did Anne know that her marriage to the king would be annullled in just 19 days time!