18 June 1529 – Catherine of Aragon reads out her appeal to the Legatine Court
Posted By Claire on June 18, 2017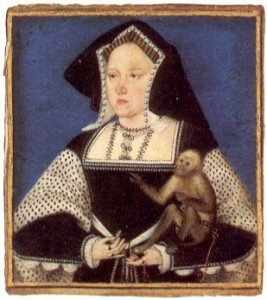 On this day in history, 18th June 1529, Catherine of Aragon, first wife of King Henry VIII, made her first appearance at the special legatine court which had opened at Blackfriars, in London, on 31st May 1529 to hear Henry VIII's case for an annulment of his marriage to Catherine.
The king sent proxies to the court, but Catherine attended in person and read out her appeal.
Today is also the anniversary of the trial of Protestant martyr, Anne Askew, at London's Guildhall on 18th June 1546. Anne was found guilty of heresy and sentenced to be burned at the stake. Click here to read more.