Posted By Claire on December 16, 2014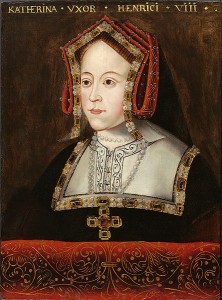 Sometime during the night of 15th/16th December 1485 Queen Isabella I of Castile gave birth to a daughter, Catalina, at Alcalá de Henares, near Madrid. Catalina was the last child of Isabella and her husband Ferdinand II of Aragón and was named after her maternal great-grandmother, Catalina of Castile or Catherine of Lancaster.
Of course, we know Princess Catalina better as Catherine of Aragon, first wife of Henry VIII.
You can find out more about Catherine in the following articles: