The Making of a King: Henry VIII's Education and Upbringing – Livestream on YouTube – 18 March
Posted By Claire on March 15, 2023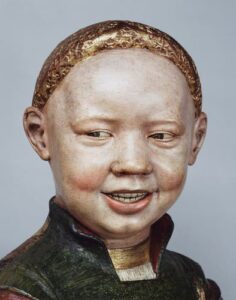 I'm going live again on the Anne Boleyn Files and Tudor Society YouTube Channel as part of my series looking at King Henry VIII and this time the topic is "The Making of a King: Henry VIII's Education and Upbringing".
I'll be looking at Henry VIII's early life, including how things changed for him when he went from spare to heir.
I do hope you can join me for my live talk and Q&A session. It's always fun talking Tudor with you all.
Here are the details:
Saturday 18 March at 10pm London time / 6pm New York time – use https://www.timeanddate.com/worldclock/converter.html to convert the time to your time zone.
Livestream link: https://youtube.com/live/6DLi_FUwWV8?feature=share