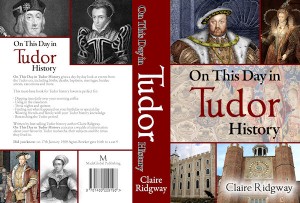 I'm so excited! I'm just about to launch my new book, "On This Day in Tudor History", so thought I'd share the full book cover with you. I'm so pleased with it and hope you like it too. Click on the image for a bigger version.
I'll post here and on our Facebook page and Twitter as soon as the book is live on Amazon.
Thank you so much for all your encouragement and support, you lords and ladies are the best!