Queen Elizabeth II's funeral – Monday 19 September 2022
Posted By Claire on September 19, 2022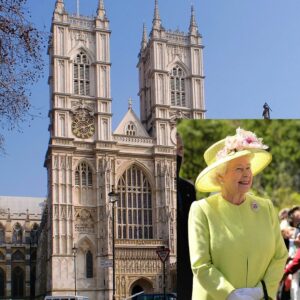 Today is the funeral of Queen Elizabeth II, who died on 8th September 2022 at the age of 96 after a reign of over 70 years.
You can read more about Queen Elizabeth II, her life and reign, and how she is descended from Margaret Tudor and the Boleyns, in an article I wrote – click here.
But here is what is going to happen today:
Approx 10.35am (5.35am Eastern time) – The start of the procession from Westminster Hall, where the Queen's coffin has been lying in state, to Westminster Abbey. The Queen's Company, 1st Battalion Grenadier Guards will lift the coffin off the catafalque in Westminster Hall and carry it to the gun carriage. The state gun carriage, drawn by members of the Royal Navy, will make its way to the nearby Westminster Abbey followed by King Charles III and senior members of the royal family on foot. The procession will be led by a massed pipes and drums of around 200 members of the Scottish and Irish Regiments, the Brigade of Gurkhas, and the Royal Air Force.
11am (6am Eastern time) – The funeral service will begin at Westminster Abbey. David Hoyle, Dean of Westminster, will lead the service and Justin Welby, Archbishop of Canterbury, will give the sermon and commendation.
Approx 11.55am (6.55am Eastern time) – The Last Post will sound and there will be a national 2-minute silence.
Approx midday (7am Eastern time) – The funeral service will be brought to an end by the singing of the National Anthem and a lament played by the Queen's piper.
After the service, Queen Elizabeth II's coffin will be processed from Westminster Abbey to Wellington Arch with King Charles III and senior members of the royal family following on foot. As they process, Big Ben will toll at 1-minute intervals. A car carrying Queen Camilla, the Princess of Wales, the Duchess of Sussex and Countess of Wessex will follow the procession.
When it reaches Wellington Arch, the coffin will be transferred to the state hearse. It will then be driven to Windsor.
Approx 3pm (10am Eastern time) – The hearse will arrive at Windsor. It will then be driven slowly to St George's Chapel via The Long Walk.
4pm (11am Eastern time) – There will be a service of committal at St George's Chapel. At the end of the service, Lord Andrew Parker, the late Queen's Lord Chamberlain, will break his stick of office over the coffin, which will then be lowered into the royal vault.
7.30pm (2.30pm Eastern time) – A private family service in which Queen Elizabeth II will be interred with her late husband, Prince Philip, the Duke of Edinburgh, in the King George VI memorial chapel within St George's Chapel.
A useful guide to the day, with maps and plans of the procession route, Westminster Abbey and St George's Chapel, can be found at https://www.bbc.com/news/uk-60617519