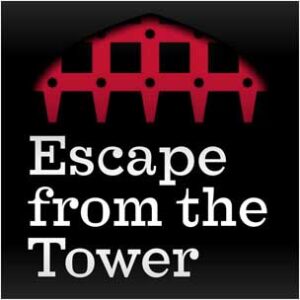 I've just received the following press release from Historic Royal Palaces about their new iPhone app "Escape from the Tower" game which is available for free download from today at the Apple app store: http://tinyurl.com/35f26l7:-
Visitors to the Tower of London will be able to actively participate in some of its most infamous and audacious escapes in the places they really happened, with the launch of the London landmark's first ever
iphone app. Developed in partnership between Historic Royal Palaces and Calvium, the free app will bring the 1,000 year old fortress' spaces and stories alive through the innovative use of new technologies.
This historically accurate, location-aware game uses sensors within the Tower to trigger content as participants attempt to smuggle virtual letters, ropes and other contraband to help prisoners escape. Blending the physical site with virtual content, players also have to answer questions and make decisions which affect the outcome of the game. They earn gold sovereigns as they complete tasks but may have to bribe Yeoman Warders (Beefeaters) with them if they get caught mid-escape!
Visitors can download the app to their own iPhones (and later to Android smartphones) for free – either before they arrive or at newly installed Wi-fi hotspots on Tower Hill – and play it on site at the Tower. The highest scoring players will have an opportunity to win prizes.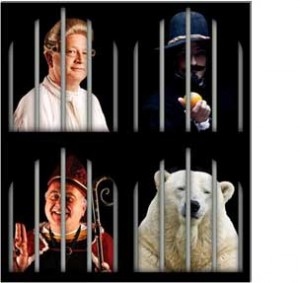 The game will allow visitors to meet some of the Tower of London's most colourful characters, including:
Ranulf Flambard, the Tower's first escapee who fled by rope from the White Tower in 1101 after throwing a party and getting his guards drunk.
A polar bear, a gift from King Haakon of Norway to Henry III in the 13thcentury, who had a collar and chain so he could go fishing in the Thames.
John Gerard, a Jesuit priest who wrote secret letters in orange juice and then escaped by rope from the Cradle Tower into a waiting boat in 1597.
Henry Laurens, an American who was captured sailing to Holland to raise funds for the fight for independence in 1780 and negotiated a prisoner swap with the former Constable of the Tower.
You can download the Escape from the Tower app at the iTunes app store.
You can find out more about visiting the Tower of London at http://www.hrp.org.uk/toweroflondon/.
P.S. It features Anne Boleyn too! Shame we can't rescue her!
Source: HRP Press Office