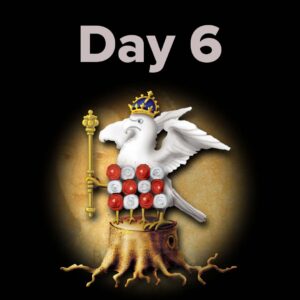 It's time for another Tudor treat from the Anne Boleyn Files Advent Calendar! Yay!
Day 6's contribution is from aspiring author Laura Lonely, who is sharing some Anne Boleyn themed flash-fiction – thank you, Laura!
Click here to access the Advent Calendar and do bookmark it so you can open a door each day.
You can get another Tudor-themed treat by heading over to the Tudor Society Advent Calendar – click here.
P.S. Don't forget to sign up to the Anne Boleyn Files mailing list as I'm going to be announcing an Anne Boleyn online event soon! Click here.