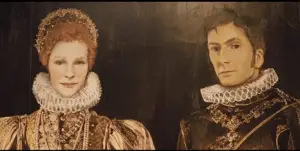 My dear friend author Adrienne Dillard kicks off her book tour for her new book on Catherine Carey, daughter of Mary Boleyn, Catherine Carey in a Nutshell today over at the Nerdalicious blog with a wonderful article on Doctor Who and the Tudors.
It's a five-day book tour with a book giveaway at each stop and here is the schedule:
16 November – The Doctor and the Tudors at Nerdalicious.com.au
17 November – The Tumultous Friendship of Francis and Elizabeth I after Catherine's death at tudortimes.co.uk
18 November – Compelling People of the Tudor Court at queenanneboleyn.com
19 November – Creating your own Primary Sources at http://expatspost.com/
20 November – Rotherfield Greys, home of Catherine Carey, here at the Anne Boleyn Files.
Adrienne is also the author of Cor Rotto: A Novel of Catherine Carey.