Posted By Claire on October 14, 2014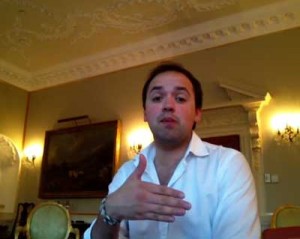 Historian Gareth Russell, who is also the author of the The Emperors: How Europe's Greatest Rulers Were Destroyed by World War I and upcoming books A History of the English Monarchy: From Boadicea to Elizabeth I and An Illustrated Introduction to The Tudors, is giving Tudor Society members a treat this month with his talk on Jane Seymour, third wife of Henry VIII, and a live online chat tomorrow.
If you're interested in Jane and have been thinking of joining the Tudor Society, then now's the time to join. There are already 11 expert talks on the site, 2 magazines, 8 Claire Chats videos, 8 fun quizzes and lots of other resources and goodies. See www.tudorsociety.com/ for more information.
Here's a little snippet from Gareth's talk: