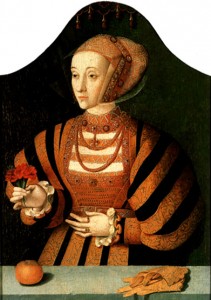 On this day in history, at 5pm on the 27th December 1539, Anne of Cleves landed at Deal in Kent, where she was met by Sir Thomas Cheyne and taken to Deal Castle to rest before her long journey to Greenwich Palace to meet her future husband, King Henry VIII.
You can read more about Anne's arrival in England in my article "Anne of Cleves Arrives in England" and more about Anne of Cleves herself in the following articles:-
I hope you all had a wonderful Christmas! Did you have any Tudor themed presents or do anything Tudor related? Do let me know in the comments section below.